'Top Gun' director Tony Scott dead at 68 after jumping off bridge
Published Aug 20 2012, 05:14 BST | By Christian Tobin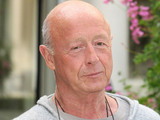 Director
Tony Scott
has died after jumping off a bridge in Los Angeles.
The
Top Gun
helmer, and the brother of Sir Ridley Scott, threw himself off the Vincent Thomas Bridge at around 12.30pm on Sunday in an apparent suicide, according to the Los Angeles County coroner's office.
The US Coast Guard said that a suicide note was found inside the 68-year-old's car, parked on one of the eastbound lanes of the bridge, reports the
Daily Breeze
.
The Vincent Thomas Bridge spans San Pedro and Terminal Island and rises 185 feet at its highest point above the water.
Authorities used sonar equipment to find Tony's body in the murky waters, after eyewitnesses reported a man jumping off the bridge. His body was recovered by a dive team at roughly 4.30pm.
The British-born director was responsible for films such as
Days of Thunder
,
Beverly Hills Cop II
,
True Romance
,
Enemy of the State
and
The Taking of Pelham 123
. His last film was 2010's
Unstoppable
.
He has also executive produced TV shows including
Numb3rs
and
The Good Wife
, and directed music videos for George Michael and Kenny Loggins.
Tony leaves behind wife Donna Scott, whom he married in 1994, and twin sons Max and Frank.
> Tony Scott dies, aged 68: Stars pay tribute to 'Top Gun' director
Watch
Digital Spy
interview Tony Scott about
Unstoppable
in 2010 below:
Tony Scott's career in pictures: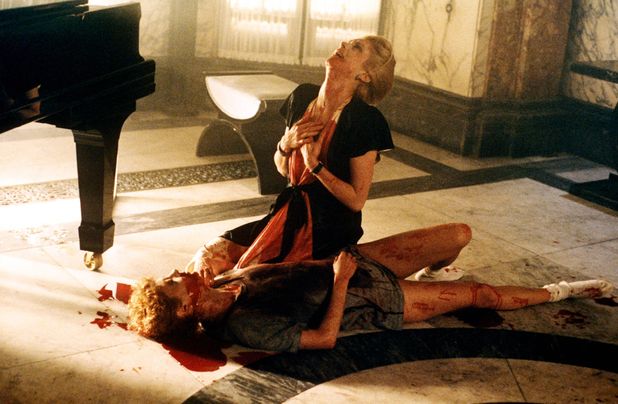 The Hunger (1983)
Catherine Deneuve, David Bowie and Susan Sarandon led the cast of Tony Scott's feature directorial debut, which centred on an Egyptian vampire who survives by drinking the blood of her lovers.