Exclusive:

Plan B's 'iLL Manors' debuts 'sick' new poster - picture

Published May 18 2012, 13:07 BST | By Simon Reynolds

Riz Ahmed takes centre stage in the latest poster for

Plan B

's directorial debut

iLL Manors

.

Digital Spy

's exclusive promotional image shows Ahmed's character Aaron throwing up over a tower block that forms the film's title.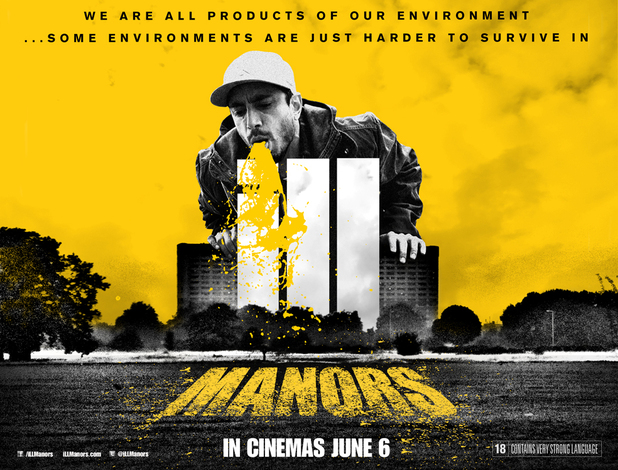 Ben Drew's drama follows the lives of six people in London, with the stories linked together by new tracks from the UK music star. Natalie Press, Keef Coggins and Lee Allen also star in
iLL Manors
.
The new artwork follows on from the release of
last week's debut poster
, and
the first trailer for the movie
.
iLL Manors
opens in UK cinemas on June 6, while an accompanying soundtrack album will be released in July.
> Plan B on 'iLL Manors' film: 'I'm not glorifying gang violence'
> Plan B performs 'iLL Manors' on 'Jools Holland' - watch
Photo gallery - iLL Manors in pictures: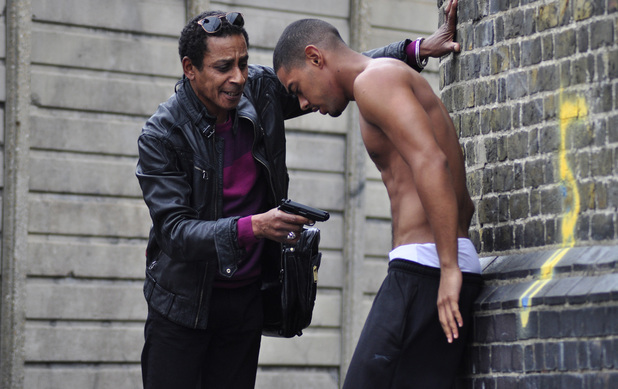 iLL Manors
picture gallery: Keef Coggins as drug dealer Kirby.