'The Avengers' Mark Ruffalo: 'Hulk busts out the rage machine' - video
Published Apr 19 2012, 19:45 BST | By Simon Reynolds
Mark Ruffalo has said that his portrayal of the Incredible Hulk will be a return to the Bill Bixby TV incarnation.
The Avengers
star told journalists at the movie's UK press conference that his Bruce Banner will "bust out into the big green rage machine".
Discussing Joss Whedon's approach to the Marvel character, Ruffalo commented: "He said he wanted to return to the Bill Bixby Hulk, this world-weary charm of a man who's on the run but at the same time living his life.
"I liked the idea that I would be the first actor to play Bruce Banner and the Hulk [through motion-capture]. That was probably the most exciting thing to me."
Ruffalo quipped that his motion-capture leotard made "all the wrong places look big and all the right places look small".
The Avengers
is released in UK cinemas on April 26 under the title
Marvel Avengers Assemble
and on May 4 in the US.
> Marvel Comics at the movies: 'X-Men', 'Spider-Man', 'Thor' and more
> 'Avengers' stars reveal their favourite fight moves - video
> 'The Avengers' exclusive: Thor, Captain America battle aliens
Photo gallery: View the latest Avengers pictures below: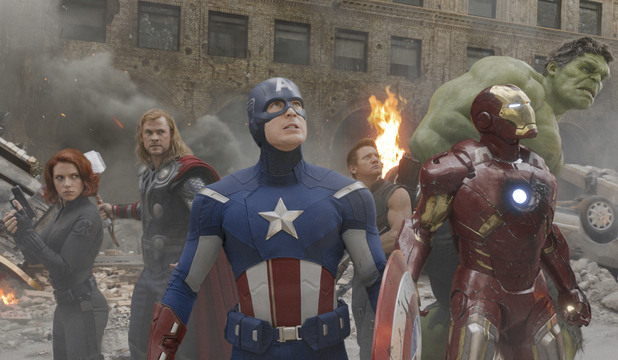 The Avengers
gallery: Earth's mightiest heroes assemble.