Marvel Comics at the movies: 'X-Men', 'Spider-Man', 'Thor' and more
Published Apr 19 2012, 12:00 BST | By Simon Reynolds
Tim Burton's Batman and the Christopher Reeve
Superman
movies may have been the early pace-setters for comic book movie adaptations, but since the turn of the millennium Marvel Comics has been the dominant superhero force on the big screen.
Stan Lee creations Spider-Man, the Fantastic Four, the Hulk and the X-Men have all hit multiplexes in the past 12 years, while even minor characters such as Daredevil and Punisher have had their moment in the sun.
The Avengers
(
Marvel Avengers Assemble
), opening in UK cinemas on April 26, marks the culmination of Marvel's hard work, which got off to a rickety start with Howard the Duck in the '80s before
Blade
's arrival in 1998.
> The Avengers exclusive: Thor, Captain America battle aliens
> Avengers: Chris Hemsworth, Chris Evans want Marvel sequel cameos
> The Avengers: Watch videos from the superhero epic
Photo gallery - Marvel Comics at the movies: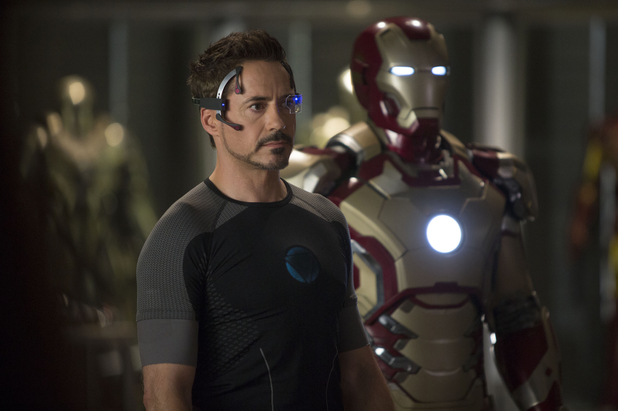 Iron Man 3 (2013)
Robert Downey Jr returned to the role of Tony Stark to face off against villains The Mandarin (Ben Kingsley) and Aldrich Killian (Guy Pearce) as an experimental drug called Extremis falls into the wrong hands.