'Alien' movies in pictures: Revisiting the classic sci-fi horror saga
Published Mar 16 2012, 12:31 GMT | By Simon Reynolds
Ridley Scott revisits the world of
Alien
this year with the release of his ambitious science fiction movie
Prometheus
.
The British director's original 1979 space horror launched a huge money-making franchise for studio
20th Century Fox
, spawning three sequels, two mediocre
Alien vs. Predator
spinoffs and launching the career of
Sigourney Weaver
.
James Cameron, David Fincher and Jean-Pierre Jeunet have all taken the directorial reins on
Alien
films, while the series has attracted top-tier acting talent such as John Hurt, Pete Postlethwaite and Winona Ryder.
> Prometheus viral: Peter Weyland delivers TEDTalk in 2023
> Sigourney Weaver endorses Prometheus: 'I'm curious to see it'
On the eve of a new
Prometheus trailer release
,
Digital Spy
takes a look back at the four films in the
Alien
series: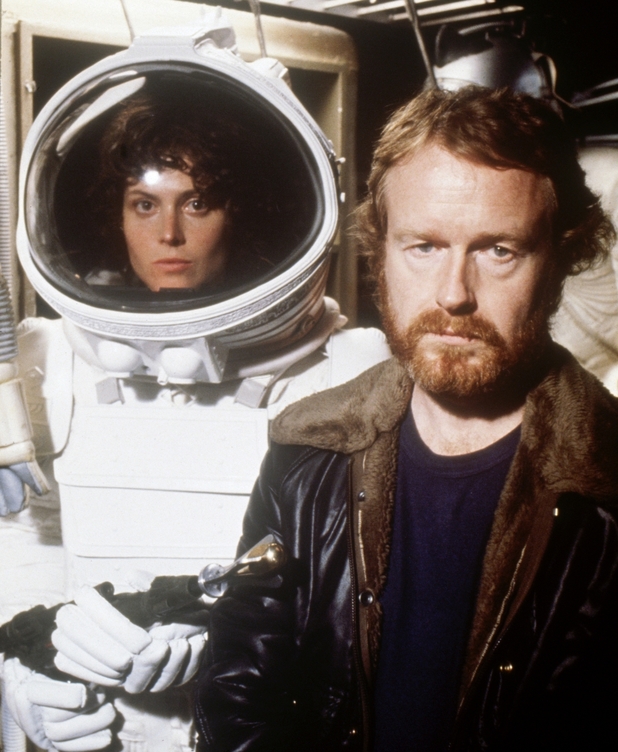 Alien
(1979): Director Ridley Scott with star Sigourney Weaver on the set of their science fiction classic.