DSMA Best 3D Movie: 'Avatar'
Published Sep 27 2010, 12:00 BST | By Simon Reynolds
There could only really be one winner.
James Cameron
broke new moviemaking ground with his recording-breaking sci-fi blockbuster
Avatar
. Now, practically
every
big budget film is getting the extra-dimensional treatment.
DS
readers voted
Avatar
as their favourite 3D flick at our
Movie Awards
.
> Complete Coverage: Digital Spy Movie Awards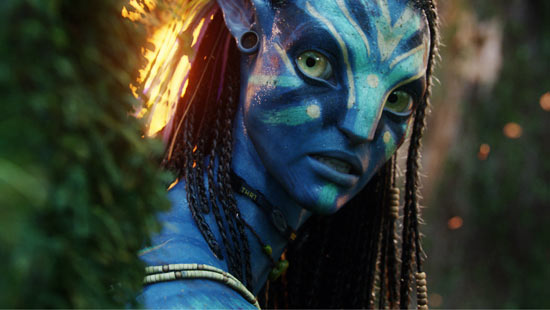 Zoe Saldana as Na'vi Neytiri.