Halle Berry, Tom Hanks transform for 'Cloud Atlas' - pictures
Published Oct 18 2012, 10:33 BST | By Simon Reynolds
Last week
Digital Spy
unveiled an
exclusive behind-the-scenes video featurette for Cloud Atlas
, the eagerly-awaited new movie from Andy Wachowski, Lana Wachowski and Tom Tykwer.
The preview saw cast members including Tom Hanks,
Halle Berry
and Hugh Grant discuss playing multiple characters across six different time periods - the past, present and future.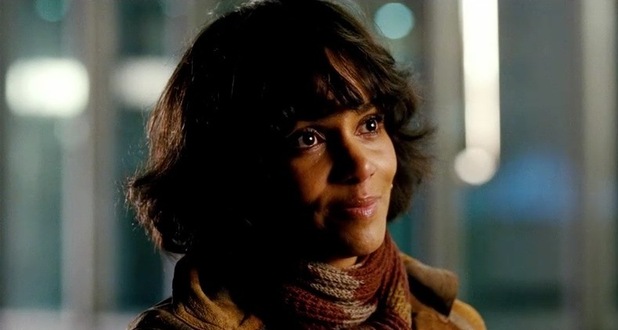 In
Cloud Atlas
Halle Berry takes on six different roles: Jocasta Ayrs, Luisa Rey, a Native Woman, an Indian Party Guest, Ovid and Meronym.
Director Andy Wachowski revealed that it was important for the filmmakers to "abandon the idea that it's six stories" when adapting David Mitchell's novel for the big screen.
"It's one story," he said. "The idea of 30 minutes a segment goes out the window because each of the stories is reflecting on one another as you go through the entire movie."
Digital Spy
went frame-by-frame through the latest
Cloud Atlas
video to pick out how stars Halle Berry and Tom Hanks have transformed for the sweeping epic.
Watch
Digital Spy
's exclusive Cloud Atlas featurette below: