ITV News appoints new economics editor
Published Jul 22 2011, 10:10 BST | By Andrew Laughlin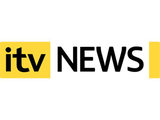 ITV News has appointed
Financial Times
global video editor Richard Edgar to join its new-look business team.
Edgar, who currently leads the FT's award-winning multi-platform video service, will oversee all economics coverage for ITV News, reporting on and analysing both UK and international stories.
He will work alongside
Laura Kuenssberg, the BBC's chief political correspondent who is set to join ITV News as its first business editor in September
.
Starting at ITV News in October, Edgar will also contribute news and analysis to ITV.com, along with the broadcaster's Facebook and Twitter pages.
He replaces Daisy McAndrew, who has led ITV's economics coverage during the recession and debt crisis, but now moves to become a special correspondent for
ITV News at Ten
.
Prior to the
Financial Times
, Edgar was editor in charge of Europe, the Middle East and Africa for Reuters Television, as well as a presenter at BBC World Service.
In a statement, Edgar said: "Having worked for many years for the FT, Reuters and the BBC, I'm delighted to now have the opportunity to join the country's most popular commercial TV news outlet. This is an exciting time to be on the economics brief as it dominates the agenda and impacts on viewers' lives like never before."
Michael Jermey, ITV's director of news, current affairs and sport, commented: "I'm delighted that Richard is joining ITV News. We look forward to him making a major contribution to our journalism."
Jonathan Munro, the deputy editor of ITV News, added: "Richard has a deep knowledge of economics and his informed journalism will guide our viewers through the economic straits ahead. His appointment alongside Laura Kuenssberg completes an impressive line up in the ITV News business unit."
Also this week, the BBC confirmed that Radio 4 reporter Norman Smith was
being lined up to replace Kuenssberg as the corporation's chief political correspondent
.