Report: 'S4C worth £90m to Welsh economy'
Published Nov 5 2010, 13:11 GMT | By Andrew Laughlin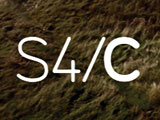 The effect of Welsh-language channel S4C on the Welsh economy will be worth nearly £90 million this year, new research has claimed.
The report, conducted by the Wales Economic Research Unit at Cardiff University, said that the broadcaster is responsible for sustaining 2,100 jobs in the Welsh creative sector.
It also revealed that S4C and its independent television production companies have invested nearly £900,000 over the last two years in training schemes in partnership with Skillset and the Welsh Assembly Government.
Welcoming the report's findings, S4C Authority chairman John Walter Jones said: "The report shows clearly the economic contribution S4C makes at all levels in Wales, promoting investment in new technology and training, stimulating enterprise and helping to secure economic stability in communities throughout Wales."
As part of the BBC's
new licence fee settlement
agreed last month, the government announced that funding for S4C would pass from the Department Of Culture Media and Sport to the BBC.
The corporation will take over part-funding of S4C from 2013, while DCMS will reduce its grant to the broadcaster by 94% over the next five years.
However, S4C is
pursuing
a judicial review of the decision, which it claims will "effectively merge" the Welsh-language broadcaster with the BBC.