'GTA 5' out now: London's GAME Stratford launch - watch video
Published Sep 17 2013, 10:14 BST | By Matthew Reynolds
GTA 5
was released worldwide today (September 17) on Xbox 360 and PS3.
GAME's Stratford branch in London was
one of hundreds open at midnight
, allowing fans to purchase the game as soon as it went on sale.
Over 1,000 people queued at the launch event, including Zohair Ali, who was first in line. Queues closed at 3:15am.
Rockstar Games
released
45 new images
as the global review embargo lifted.
Rockstar has
warned against installing both discs on Xbox 360
, while
cheats
for both versions have been revealed.
Meanwhile, an
official companion app
has been released, providing extra features that tie into the full game.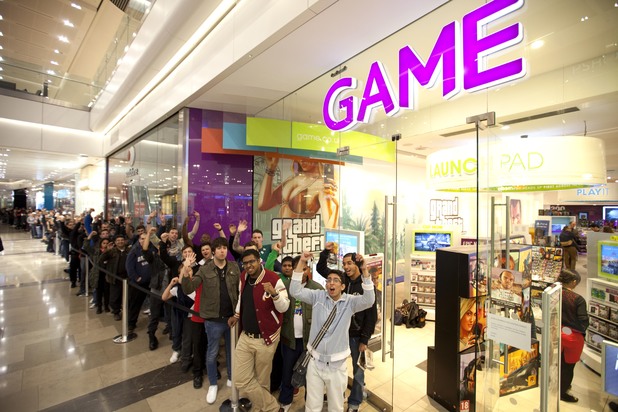 It was recently revealed that the
first Grand Theft Auto game
was almost cancelled.
Grand Theft Auto 5
's early sales are
currently being investigated
by Rockstar Games.
> Our GTA 5 review: An open world environment like no other
> Grand Theft Auto retrospective: Gaming's most infamous franchise
Watch a trailer for
Grand Theft Auto Online
: