'Devil's Third' for digital devices; team wants manga, film spinoffs
Published Jul 6 2012, 11:10 BST | By Liam Martin
Devil's Third
will release on digital devices, as well as home consoles and the PC, developer
Valhalla
has announced.
Headed by
Ninja Gaiden
creator Tomonobu Itagaki, the team plans to turn the action title into a "blockbuster franchise" with the launch of manga, novels, animation and film, reports
CVG
.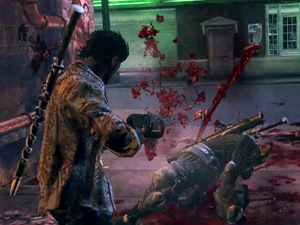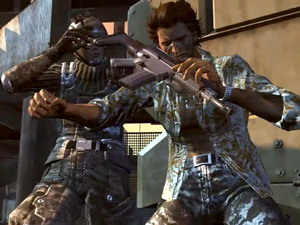 The plans were outlined in a Valhalla statement after the game's rights and intellectual property were
officially returned
to the studio from THQ.
"Valhalla Game Studios would like to announce that after negotiations with THQ and with their generous cooperation, both parties have reached an agreement whereupon all rights related to the
Devil's Third
project, including development and distribution rights, have been transferred in full from THQ to Valhalla Game Studios.
"In addition to the home console and PC versions, we at Valhalla Game Studios intend to bring the
Devil's Third
universe to a wide range of digital devices.
"We are also looking beyond the boundaries of video games and plan to work with other various forms of media, including manga, novels, animation and film, to create a blockbuster franchise.
"We will continue to do our best to fulfil your expectations, and we sincerely hope for your continued encouragement and support," concludes the statement.
Devil's Third
was
announced in 2010
as the first action game from
Ninja Gaiden
creator Tomonobu Itagaki since starting his Valhalla studio.
Watch a trailer for
Devil's Third
below: