PSN Update: 'Ratchet & Clank Trilogy', 'Gran Turismo 5' DLC
Published Jun 27 2012, 15:34 BST | By Liam Martin
The Ratchet & Clank Trilogy
headlines this week's PlayStation Store update.
The original
Ratchet & Clank
titles are available to download as a pack or individually for £11.99 each.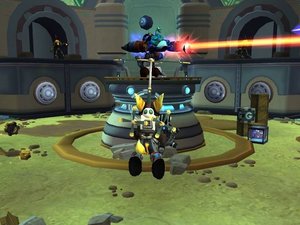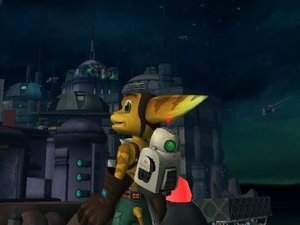 Gran Turismo 5
receives two pieces of content in this week's update. The 'Twin Ring Motegi Track Pack' includes two new courses, while users can also download the Scion FR-S for free.
The first two
Uncharted
games are also available, alongside both
Resident Evil: Chronicles
, which can be downloaded together or individually.
PlayStation Vita users can download the YouTube app, alongside
Metal Gear Solid HD Collection
later this week.
> Read last week's PlayStation Store update
This week's update in full:
PS3 Games
BioShock - £11.99

Disney-Pixar Brave - £39.99

Disney Universe Ultimate Edition - £19.99

Get Up And Dance - £11.99

London 2012 – The Official Video Game of the Olympic Games (Release Friday, 29) - £35.99

Ratchet & Clank - £11.99

Ratchet & Clank 2 - £11.99

Ratchet & Clank 3 - £11.99

The Ratchet & Clank Trilogy - £23.99

Resident Evil: The Darkside Chronicles - £11.99

Resident Evil: The Umbrella Chronicles - £11.99

Resident Evil: Chronicles HD Collection - £16.99

Ridge Racer 7 - £14.99

Spec Ops: The Line (releases Friday, 29) - £39.99

Uncharted: Drake's Fortune - £14.99

Uncharted 2 - £14.99

PlayStation Vita Games


Jonah Lomu Rugby Challenge - £39.99

Metal Gear Solid HD Collection (Releases on Friday, 29 for UK) - £19.99

Ridge Racer – Ultimate Edition - £19.99

YouTube - Free

PS2 Classics


1945 I & II – The Arcade Games - £3.99

Castle Shikigami II - £3.99

GrooveRider Slot Car Racing - £3.99

PS3 Add-ons

Birds Of Steel


Map Pack 2: Stalingrad And Korsun - £6.49

Dragon's Dogma


Armour Pack: Demon'S Protection - £2.39

Armour Pack: Divine Protection - £2.39

From A Different Sky – Part 6 - £0.79

Elevator Action Deluxe


Additional Stages -6- £1.59

Gran Turismo 5


Scion Fr-S '12 - Free

Twin Ring Motegi Track Pack - £3.99

LittleBigPlanet 2


Summer Seasonal Creator Kit (One Week Only) - Free

Mad Riders


Zambia Pack - £2.39

The Amazing Spider-Man


Oscorp Search and Destroy Pack - £2.39

Play As Stan Lee DLC Pack - £2.39

Rhino Challenge - £2.39

Vigilante Suit - £2.39

PlayStation Vita Add-ons

Gravity Rush


Spy Mission Pack – Gravity Rush - £3.19

Pure Chess


Pure Chess Forest Vita - £1.59

Touch My Katamari


Download Request #7: Katamari Soccer - Free

PlayStation Plus


Uncharted - 15% off for one week

Uncharted 2 - 15% off for one week

Resident Evil Chronicles HD Collection - 10% off for one week