Each week,
Digital Spy
rounds up the biggest mobile gaming releases with reviews and trailers. This week's games include the latest Marvel comics movie tie-in, rampaging unicorns, bouncing bunnies and a zombie shooting gallery.
Iron Man 3 - The Official GamePlatforms:
iPhone, iPad, Android
Price:
Free
Just in time to for the blockbuster movie,
Iron Man 3
arrives on mobile devices with an official tie-in game.
Unlike Gameloft's past superhero games,
Iron Man 3
doesn't really have much to do with its namesake movie. Instead it is an infinite runner style game where players pilot Tony Stark as he flies across highways and aircraft bases dodging oncoming traffic and blasting robots.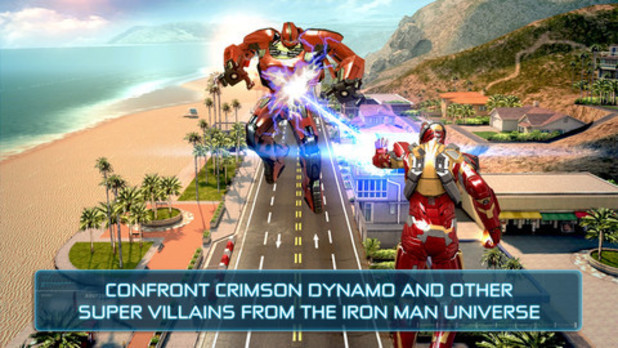 Iron Man is controlled by either tilting the device or sliding your finger, the latter of which offers more precise movement since tilting tends to be a little too sensitive. Enemies will also fly in Iron Man's way, which can be dispatched
Fruit Ninja
style by tracing your finger over them.
The game constantly gives you new objectives to keep things interesting, all of which earn coins or crystals that can be used either to upgrade your existing armour or unlock new suits.
Each suit of armour has its own stats and score multiplier, making them more than just cosmetic changes, though the price to unlock any of them is clearly slanted toward using in-app purchases to get more crystals.
Iron Man 3
is a decent enough infinite runner, though slow progression holds it back. Comic fans will still get plenty of fun out of it though, with boss battles against classic villains like the Crimson Dynamo and even M.O.D.O.K. in daily challenges to keep players coming back.

> Download 'Iron Man 3 - The Official Game' from the App Store
> Download 'Iron Man 3 - The Official Game' from the Google Play Store