Singer Deni Hines joins Australian TV racism debate
Published Feb 22 2012, 01:54 GMT | By Rebecca Davies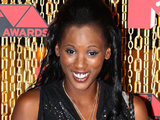 Deni Hines
has joined the debate over racism in casting on Australia television.
The Aussie singer, who landed a role in ABC drama
Miss Fisher's Murder Mysteries
after her stint on
Celebrity Apprentice
last year, said that she cannot find any more acting work because there is no demand for "people with colour".
Hines told
The Morning Show
: "The problem is there's not that many roles for people with colour, so I have to wait."
She said that she was "surprised" to be faced with a racist public backlash when she finished filming
Celebrity Apprentice
, saying: "I guess I live in a bubble, because I [thought] that racism isn't existing in 2011. I can handle the bullying. But don't be picking on me over something I have no control over... my colour."
Hines also praised ABC show
The Straits
, which stars former
Underbelly
actor Firass Dirani, saying: "It has a lot of colour in it, which I love."
Dirani recently sparked debate when he made a public call for Australian TV producers to start reflecting the "different flavours and different cultures" of Australian society.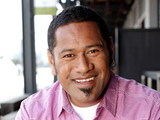 Home and Away
's Jay Laga'aia soon leapt to Dirani's defence, saying: "Hats off to you Firass Dirani, for a call to stop commercial network producers casting only white actors. Only on Australian screens. Shame!
"As someone who lost his job on
Home and Away
because they couldn't write two ethnics that weren't together, I'd like a chance to ply my trade freely."
The soap's bosses later
denied racism
, saying: "Jay's comments are offensive. We have great regard for Jay and his work on
Home and Away
during the last two years.
"It is insulting to suggest that
Home and Away
is racist. His character's storyline reached a natural conclusion."
Watch Deni Hines' interview on
The Morning Show
below: